Products and Design Services
Advanced engineering solutions are required to meet increasing challenges for wafer test, driven by today's rapid technology acceleration. Translarity offers probe card solutions for the global semiconductor and packaging test industries, tailored to customer specifications. The company's IP portfolio, design capabilities, innovative products, and reputation for quality, reliability and customer support ensure the right solution for your testing requirements.
We not only design and manufacture state of the art probe cards, but we also can design and meet the unique needs of our customers through collaborative engineering including custom mechanical hardware, adapters, cable assemblies, PCB assembly, prototyping, and whatever unmet needs we can create together.
Our capabilities allow us to excel in meeting probe card requirements for MEMS probe cards, wafer probes, vertical probe cards, and custom space transformer solutions:
MEMS Vertical Probe Cards optimized for high pin count SOC/Logic Testing

>70,000 probes

50um pitch and greater capability – with zero restriction on die pad/bump layout

Probe technology down to 30um pitch with feasibility

High CCC to 2A per probe

Field Repairable

Tri-temp capability from -40 to 175C

Customized probes to meet any application requirements

Bump, Copper Pillar, Pads, Chiplets

100% in house probe design and manufacturing

Full Wafer Memory Probe Cards for FLASH and DRAM (WBI and high density)

MEMS Optical Probe Cards for CMOS Image Sensor (CIS) and LED Testing

Up to x32 DUTs in Parallel

Cantilever Probe Cards

Fine pitch

High Pin Count >2000 probes

RF

PCB and Substrate Turnkey Design and Simulation Services

Cadence Allegro (including APD)

PADS

Altium

ANSYS HFSS

Large Template and Database of New and Legacy ATE Platforms

Stiffeners and Custom Mechanical Assemblies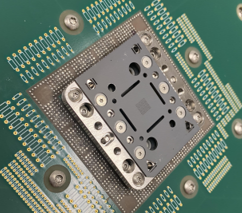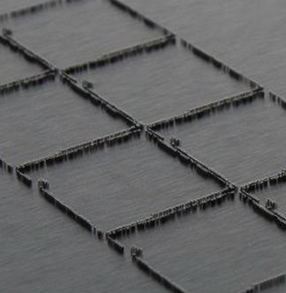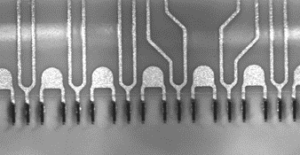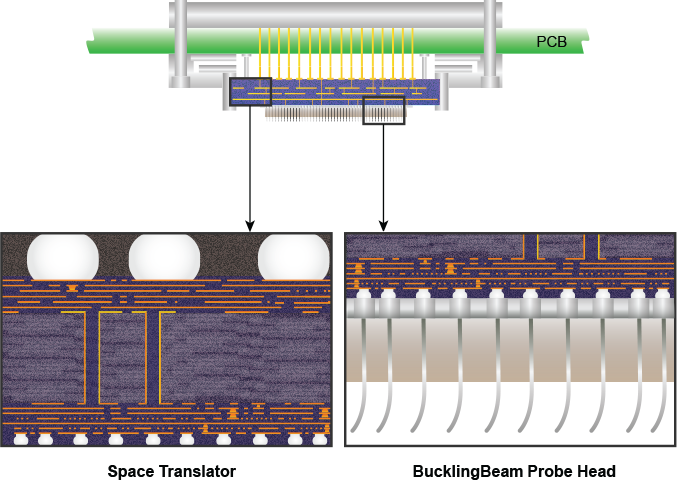 Call us at (510) 371-7900 or email us at [email protected] to discuss your probe card requirements.